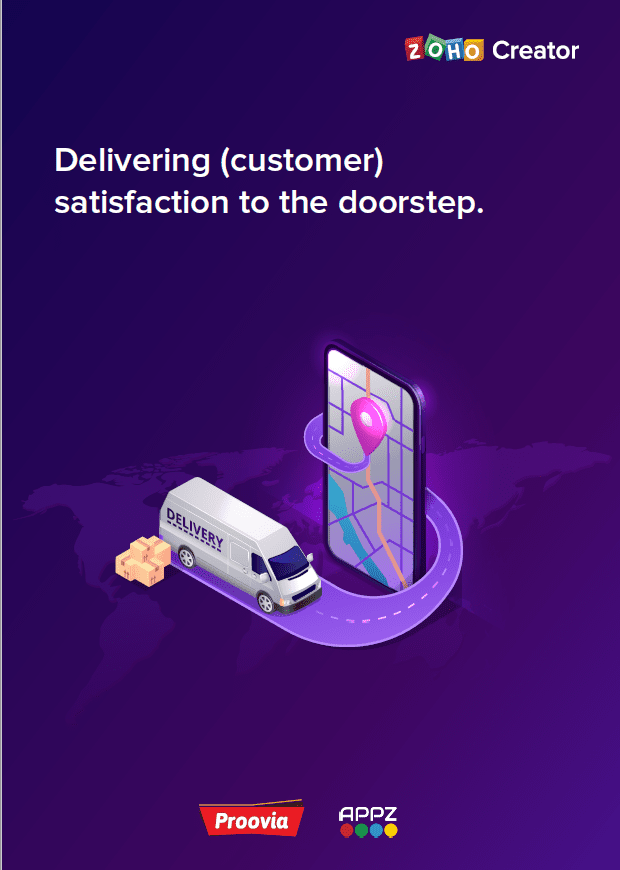 Delivering (customer) satisfaction to the doorstep
In the beginning, Proovia's entire business was run using spreadsheets, meaning all processes were handled manually, incurring excessive time and resources spent on day to day tasks. Proovia bids on listings found on a platform called Shiply.com, where customer satisfaction is a priority as companies are rated on factors such as punctuality and communication. The original system used to track deals via spreadsheets was inadequate and led to overall delays, which resulted in dissatisfied customers and a lower rating for the company.
In search of a custom solution for their business, Proovia was introduced to Zoho Creator by APPZ Limited in 2018. The first prototype of the app was made in less than a week and with 60 forms and 100s of workflows being added in the years since then, Proovia's app is now a full featured business system.
One of the key features of the app is a Route Optimiser, which creates the optimal sequence for drivers to follow in order for multiple deliveries to be made efficiently. There are many other features, such as Notification Updates as well as various integrations with third-party platforms.
The next step for Proovia and APPZ Limited is to add an AI-based learning solution that generates the probability of winning deals based on multiple factors.
Sign up below to receive the Proovia Case Study in full.